White Paper: Securing the Modern Workplace With ZTNA
Download our white paper for insight into why zero trust network access (ZTNA) is gaining popularity as the optimal solution for delivering secure network access to your employees, regardless of where they're working or which devices they're using.
Find Out How To Secure Your Workplace With ZTNA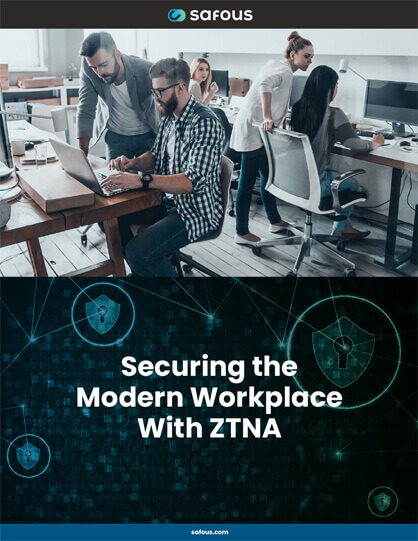 Keeping your company's network secure in the post-COVID workplace is a challenge for even the savviest of IT teams. As more work-from-anywhere employees connect to the corporate network through the cloud, the number of endpoints needing to be secured has made the attack surface too broad for traditional security solutions to handle.
If you're struggling to keep your data – and your clients' data – secure, zero trust network access (ZTNA) is the answer. ZTNA turns networks into micro-perimeters, governing user and device privileges and using automation for security detection and faster response.

This white paper breaks down exactly what zero trust means for businesses like yours and how you can start implementing ZTNA today. Fill out the form above to get your copy.