Automate Your Security Operations

The ability to shorten the time to incident resolution is the most important key to cybersecurity these days. Many malware mutate into variants within hours of an attack, and repeat attacks so that the same type never appears again. As such, attacks are becoming more sophisticated and even automated, making it difficult to protect information assets with traditional security measures where security analysts manually analyze and respond to attacks.

Safous SOARaaS automates security operations and quickly links information with your security staff to protect your company.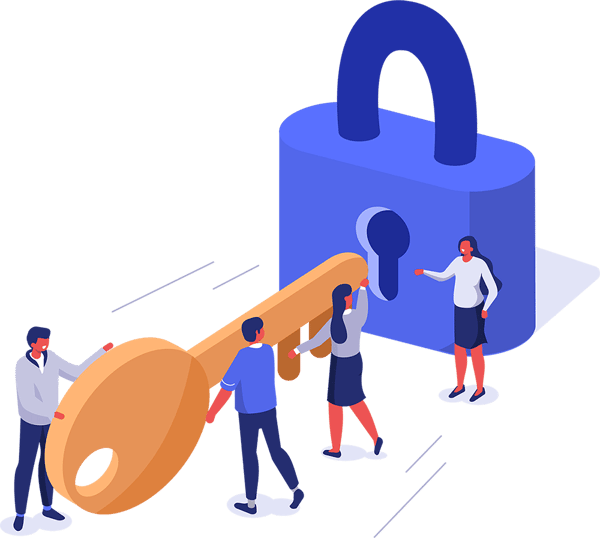 Safous SOARaaS is a solution that streamlines and automates security operations.
This solution provides integrated security monitoring and operational management of your environment through the linkage of your cloud, endpoint, firewall, and related security infrastructure with the SOAR platform.
Since the SOAR system is multi-tenant model, you can start small.

Why don't you start protecting your information assets from cyber threats today.
* The SOAR system uses the CortexTM XSOAR SOAR platform from Palo Alto Networks, Inc.

Automating Security Operation
Automatically monitor incidents on a 24/7/365 basis. When an incident occurs, our security analysts analyze the alerts and quickly coordinate information with the customer via e-mail and phone depending on the severity. Outsourcing the primary response to incidents can reduces your operational burden.
Monitoring Wide Range of Devices
Support for a wide range of customer devices, including cloud, network, and endpoint. Initially, Palo Alto security products and Safous will be supported as default, and the number of products to be monitored will be gradually expanded in the future.

Multilingual Support
A security center will be set up in Indonesia, where the service will initially be provided in Japanese and English. In cooperation with our local subsidiaries in Asia, we plan to provide support in Chinese, Indonesian, Vietnamese, Thai, and other languages by FY2023.

The average damage from a security incident is estimated at US$4.35 million. This amount can be significantly lowered by automating security operations.
If an incident response system is in place, the damage in the event of a data breach can be greatly reduced compared to the absence of an incident response team.
The Safous Platform
With your employees working from anywhere on their personal devices, you need a cybersecurity solution that prevents all unauthorized access and ensures your sensitive data is protected from breach. The Safous platform integrates today's most advanced cybersecurity solutions – including remote browser isolation. Implement granular zero trust access and rest easy knowing your assets and network are protected with Safous.