Secure Every Access to Your Company
Safous is a next-generation ZTNA service that offers you a secure remote access environment.
How Safous Works?
Safous Zero Trust platform is built to secure all access to every internal resources.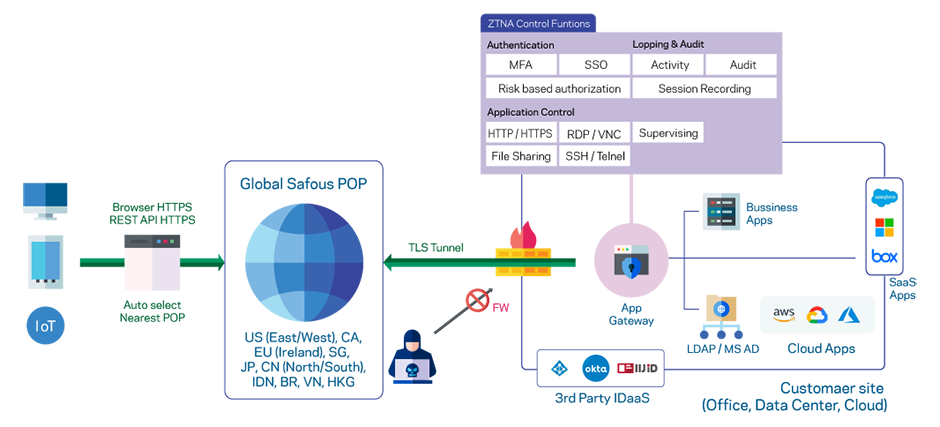 Why Safous is the best for you?
Secure your access from any locations and any devices with easy deployment
Secured Publishing
Safous allows pre-authorized users to securely connect to resources within your premise or in the cloud. You can control access granularly over "who" can access "which application" and "how". This access goes through our POPs, and no one can access your network directly, which will set you free from the risk of being attacked or spoofed.
Blocks all ingress traffic

Minimizes attack surfac

e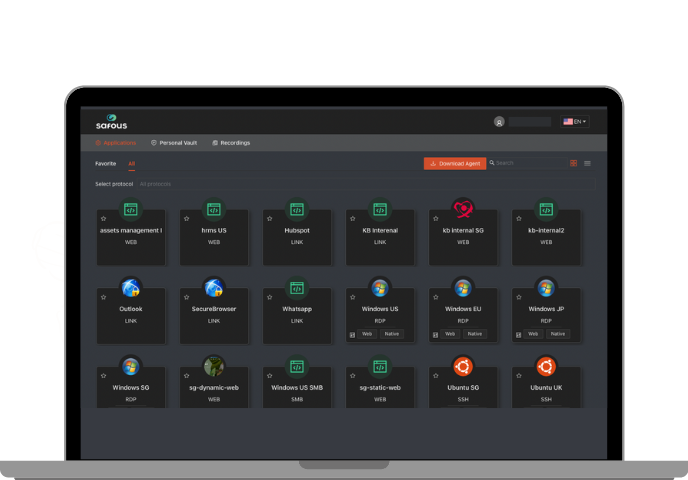 Simple and Easy Set-up
Step 1: Install the App Gateway behind the firewall
The App Gateway serves as a control hub and manages necessary functions from user authentication, controlling application access, to logging and auditing.
Step 2: Set-up Policy
All you need is to define who can access which application with which authentication method. This will all be completed in the Safous portal site. No software agent is required on the user side. This allows all users to rocket off their Safous journey.
Agentless and browser-based

Simple to deploy

Easy to expand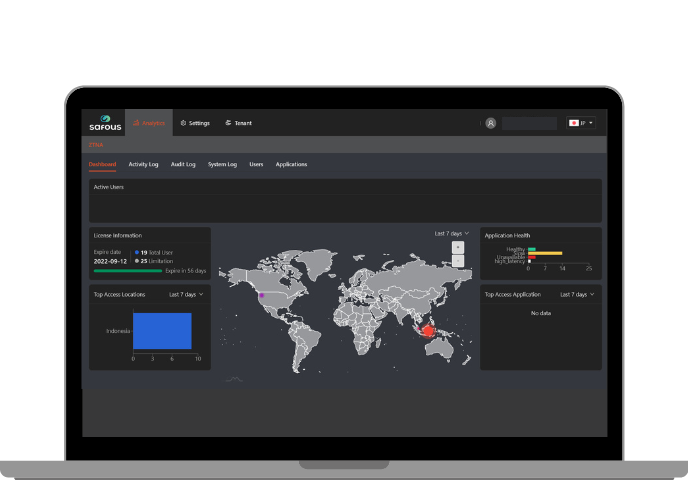 High-Level Authentication
Safous allows access only by authorized users to pre-defined applications and data. All sessions are recorded and auditable.
To authenticate users rigorously, Safous provides MFA and SSO, application-based access and risk-based policy control. We also support all types of IDP, including 3rd Party IDP with SAML/OpenID capabilities.
MFA and SSO

Flexible policies setting

Records session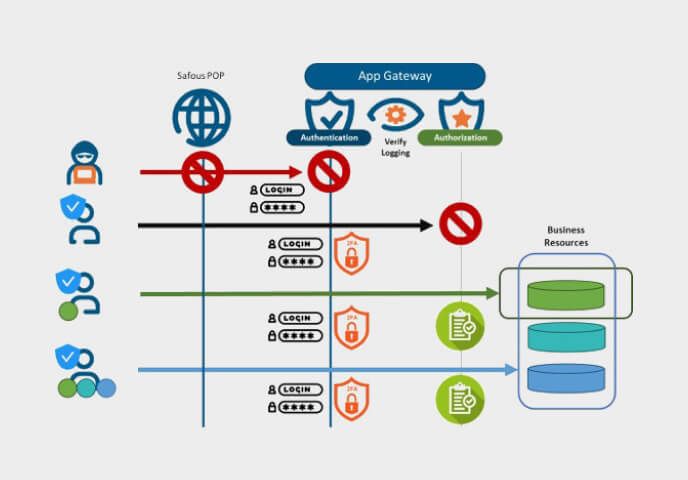 Privacy Law Compliant
Safous does not store any customer's data in the cloud. Privacy data is always kept on a customer's site
24/7 Monitoring and Support
Safous monitors the App gateway 24/7 and the operation status will be confirmed on the portal site.
Try for free or Request a Demo to Find Out More!