Safeguard Your Digital Assets With a Complete Security Platform
Protect your network from cybersecurity threats and provide secure, easy access to your employees with our zero trust security platform.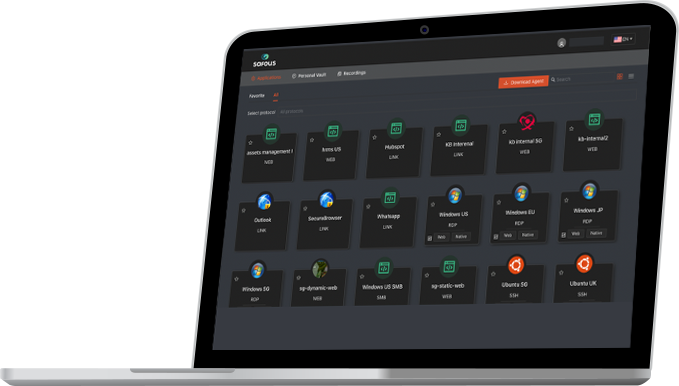 Why Safous ZTA?
Modern workforces become greater when protected by the Safous ZTA platform compared to legacy security solutions like VPN. Here's how:
Scalability
VPNs rely on heavy encryption processing, stunting scalability due to high server loads and increased latency. Our zero trust security platform scales seamlessly to protect your entire workforce – without compromising on performance – with advanced features like zero trust network access (ZTNA) and remote browser isolation (RBI).
Vulnerability
VPN security is based on the castle-and-moat approach – meaning anyone who breaches the network perimeter can access your systems, assets, and crown jewels. Our zero trust security platform is built on the concept of "never trust, always verify," eliminating implicit trust and preventing unauthorized access.
Agility
VPNs were invented decades ago to answer very different technology issues than businesses face today. Our zero trust security platform provides a more flexible, agile framework that safeguards your ever-expanding network edge as remote work and cloud adoption increase.
Enjoy All-In-One Cybersecurity With Safous' Zero Trust Access Platform?
We built the Safous ZTA platform to help organizations like yours deliver secure, seamless access to corporate resources within a user-friendly system. Take a look at how easy network security can be:
Complete Control
Control who can access which applications or resources and how they should be authorized. Unauthorized users aren't permitted to access your network directly, which protects your data and applications from attack.
Block all incoming traffic
Minimize the network attack surface
Easy Implementation
Install the App Gateway
The App Gateway serves as your all-inclusive control hub, managing necessary functions such as user authentication, application access, auditing, and more.
Configure Your Policies
Define who can access your applications and which authentication methods should be used within the Safous portal site – no software required.
Browser-based
Agentless
Easy to deploy and scale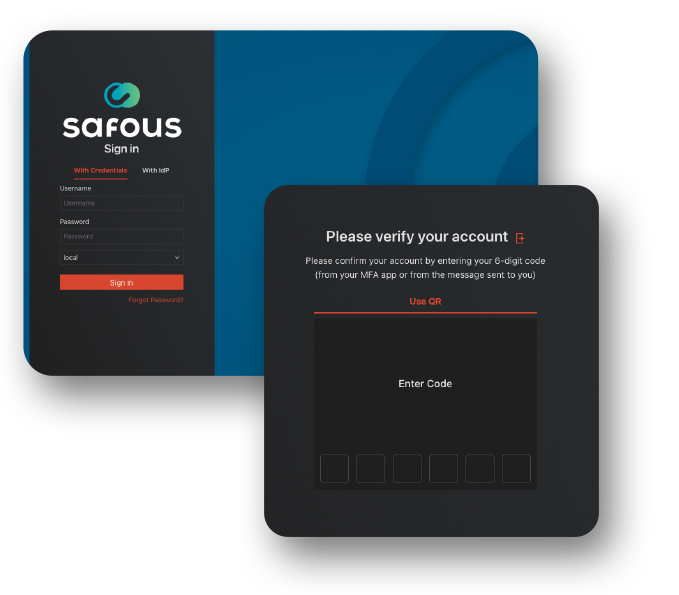 High-Level Authentication
Users undergo rigorous authentication with features such as multi-factor authentication (MFA), single sign-on (SSO), application-based access, and risk-based policy control.
MFA and SSO features
Flexible policy settings
Records each session
Privacy and Compliance
The Safous platform does not store your data in the cloud. Instead, all data is stored locally, enabling you to comply with privacy laws and regulations.
24/7 Monitoring
We monitor the App Gateway around the clock to ensure your network is always secure. Check our convenient portal site for operation status at any time.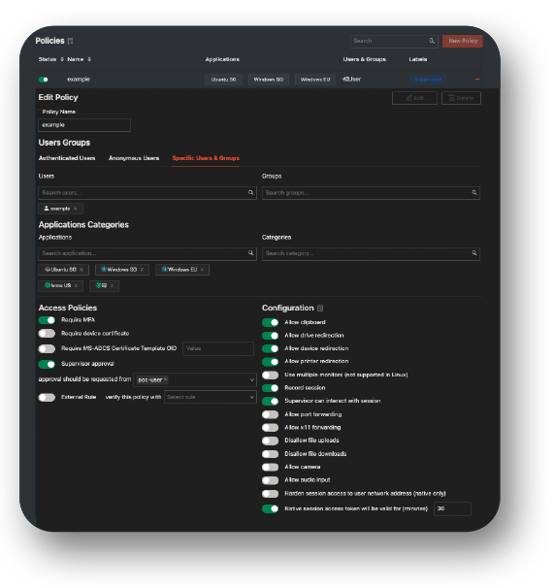 Keep Your Network Safer Than Ever With Safous