Identity-related breaches are among the most prevalent types of attacks businesses face today, affecting around 84% of organizations in the past year.1 And considering 34% of identity-related breaches involve compromised privileged user accounts,2 strengthening your access controls should be a top priority.
Enter privileged access management (PAM).
PAM is a security model that aims to manage and secure privileged accounts, or the credentials used to access an organization's critical systems and data. PAM solutions protect these privileged accounts by enforcing strong access controls, limiting the number of users who have access, and monitoring privileged access activities to detect and prevent unauthorized activities.
The right PAM solution can make it difficult for cybercriminals to gain access to sensitive information and cause significant damage to your business. Below, we're sharing the top factors to consider when choosing a PAM solution.
Features
Every PAM solution offers different security features, so it's essential to consider which can provide your business with the most benefits. Some of the most valuable features to look for include the following:
Access Controls - At its most basic, your PAM solution should provide fine-grained access controls to ensure only authorized users can access privileged accounts and systems. The solution should allow for role-based access control and include security features such as multi-factor authentication (MFA) and single sign-on (SSO) to prevent bad actors from entering your network.
Secrets Management - Every PAM solution should provide a secure password vault to store privileged account passwords and rotate them automatically to prevent reusing old, weak passwords. The solution should also allow for granular password policy enforcement, such as setting password length and complexity requirements.
Session Monitoring - The right PAM solution should offer the ability to monitor privileged access sessions in real-time to detect and prevent unauthorized activities. Some solutions do this by providing an audit trail, while others can capture complete session recordings. While helpful, some users may find this technology intrusive. Be sure to determine which level of session monitoring you need and explain the benefits of it to your employees.
Real-Time Alerts - Regardless of which type of session monitoring you opt for, your PAM solution should allow you to configure real-time alerts to immediately warn you of suspicious account activity. You should be able to customize notifications according to activity type and user groups – whichever option would provide the most useful alerts for your security team to mitigate risks.
Reporting and Auditing - The solution should provide detailed audit trails of privileged access activities for compliance reporting. Additionally, these reports can aid security investigations in case of security incidents.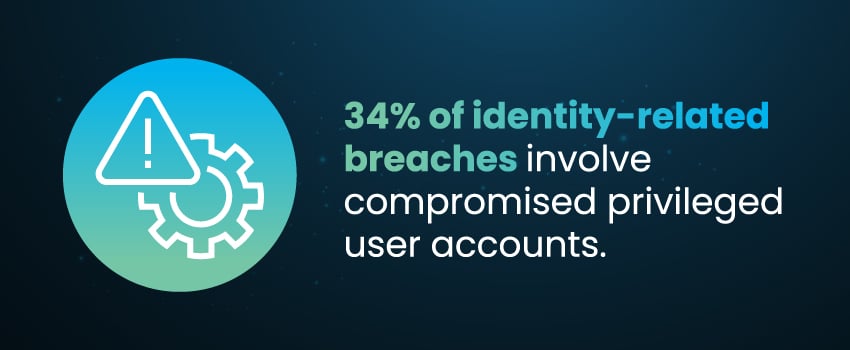 Ease of Use
The right PAM solution should be easy to deploy, configure, and use so administrators can manage privileged access quickly and efficiently. Additionally, it should integrate seamlessly with any other identity management systems your business already has in place.
Architecture
The architecture of the PAM solution you choose is vital since some solutions require software agents to be installed on each system – which inevitably slows down deployment and maintenance. Generally, agentless architecture is easier to deploy and update, especially if your workforce is dispersed.
Scalability
A scalable PAM solution can adapt to your organization's current and future needs. Whether you have ten users to manage or ten thousand, your solution should allow you to add advanced security features when your company needs them.
Compliance
Your chosen PAM solution should comply with any regulations that affect your industry, such as HIPAA, PCI DSS, or GDPR. It should also be able to provide reports that demonstrate compliance during audits.
Cost
The cost of a PAM solution often depends on the size of your organization or the number of users, but many providers offer subscription-based payment plans to allow you to choose an option that meets your needs. When selecting a solution, consider whether installation, support, and maintenance fees are included in the ongoing costs, as these expenses can add up.
Protect Your Network With ZTA and PAM
With the increasing threat of cyberattacks, choosing a PAM solution that provides strong access controls, session monitoring, and audit trails is key to protecting your critical systems and data. Unfortunately, many PAM solutions aren't easy to use or fail to scale alongside your growing business. Ensure your network is always secure – without compromising on fast, reliable access for your employees – by implementing a zero trust security platform that integrates PAM functionality.
Safous ZTA enables privileged access management with integrated security features such as multi-factor authentication and single sign-on. Our all-in-one platform helps businesses implement security control at a more granular level with role-based access control and policy-based privileges and provides complete visibility across the network to ensure your security teams can detect and prevent unauthorized access efficiently.
If you're ready to see how privileged access management can strengthen your network security, Safous is here to help. Request a demo today to learn more about how Safous ZTA and PAM can help you deliver fast, reliable access to your network resources.
Sources:
Subscribe with Safous
Receive the latest news, events, webcasts and special offers!