by Admin on Jan 13, 2022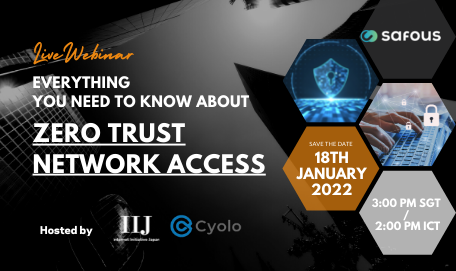 Have you heard about ZeroTrust but aren't sure exactly what it means? Join our Jan. 18 webinar hosted by IIJ & Cyolo, and get all the info you need regarding Zero Trust! Register now.
Subscribe by email
Receive the latest news, events, webcasts and special offers!